Lila Cafe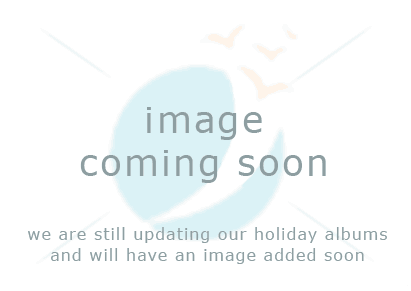 Weekly Off

:

Tuesday


Time to See

:

2:0 hrs

To

3:0 hrs


Enjoyed By

:

Continental food aficionados
Mode of Payment :

Cash ;

Currency :

Rs
Introduction
Nestled along the Baga creek, Lila Café is a seasonal shack serving sumptuous Continental cuisine, homemade bakery products and cheese, a choice of salads (with olive oil), and a lavish breakfast spread. The restaurant is run by a German couple who have made Goa their home for the last two decades. Lila Café's thatched roofs, bamboo chairs, and light and airy setting make it the kind of place you would like to browse the newspaper or read a book. Its relaxed ambience blends with the Goan way of life, making it an ideal place to enjoy a leisurely brunch. Try out the croissants, sour dough bread, pumpernickel bread, Hungarian goulash and smoked kingfish; they probably are the best in town! It also does a smattering of buffalo meat recipes. Just everything here is homemade, even the products that are sourced such as the marmalade and honey from Kodaikanal in Tamil Nadu.

Serving an eclectic assortment of German, Swiss, Continental and Mediterranean cuisine, the menu comprises bagels, rolls, salads, soups, cheese, spaghetti, Farmer's Breakfast, Goulash, fillet steaks, pan fried chicken, omelet and muesli among others. Lounge around on bamboo chairs, relish a freshly ground coffee and take in views of the lazy river. Don't forget to top off your brunch with a soft and sinful cheese cake. You can even go for its apple pie, strawberry cake or chocolate mousse. Fortify yourself for a day of sunbathing at the Baga Beach with a legendary breakfast at Lila Café.
Special Attributes
For a unique breakfasting experience, head to Lila Café along the lazy Baga River.
Nuisance
The site is very peaceful and free of irritants.
Dressing restrictions
Dress is whatever you find comfortable.
Connectivity
There is bus service from Mapusa to Baga Beach, but the frequency is not very good and you may have to wait for a while. You can even hire a taxi or motorcycle taxi to reach the place. Alternatively, you may first reach Calangute beach and then walk down the beach for about 15-20 minutes to reach Baga Beach.
Enjoyed by
Continental food aficionados
Exposure
You will be indoors
Avoidable Season
June, July, August, September
Facilities
A breakfast here suitably fortifies you for a day of sunbathing on Baga Beach.
Things Not Allowed
No such restriction.
Tip
Remember to visit the place with plenty of time on your hands; it takes hours to do justice to this fabulous eatery.
Type of site
Multi-cuisine restaurant serving sumptuous breakfast and lunch