Varca (South Goa)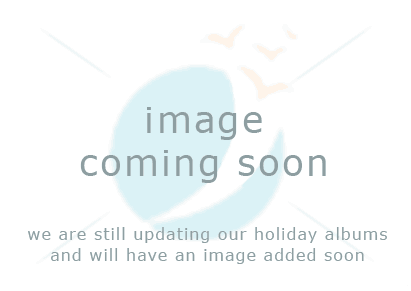 Weekly Off

:

—


Time to See

:

2:0 hrs

To

3:0 hrs


Enjoyed By

:

Families, Honeymooners, Backpackers, Senior Citizens
Mode of Payment :

Cash ;

Currency :

Rs
Introduction
Varca Beach is located in Varca village to the south of Benaulim Beach in South Goa, at a distance of 2 kilometers (1.25 miles). Most visitors to Benaulim come to Varca to stroll on its white sand and take in endless views of the blue sea in solitude. The beach is a part of one of the longest stretches of sandy beaches in South Goa extending from Mobor to Colva, making it ideal to laze around and soak up the sun. One might get a rare view of the dolphins from this beach. Varca is characterized by rows of beached wooden fishing boats that belong to its community of Christian fisher folk, whose palm-thatched cottages line the foot of the grassy dunes. After sunbathing, walk up the coastline to a beach shack and feast on succulent seafood delicacies complemented by some port wine.

If you wish to stay longer and experience the quaint, laidback charm of Varca, rent a room in a family house in the village. The locals are usually more than pleased to let out a room to tourists, so lodging yourself may not be difficult after all. Though facilities at such accommodation are ultra basic, you get an authentically Goan experience. For a long spell, you will be provided with a bicycle and cooking equipment. Besides, the place also has some very impressive hotels.

For a flavor of life in a traditional fishing village, a stone's throw from pristine white sands lacing the Arabian Sea, Varca is worth considering.
Special Attributes
It is a secluded white beach, and offers ample photo opportunities.
Nuisance
The site is very peaceful and free of irritants.
Dressing restrictions
Dress is whatever you find comfortable.
Connectivity
You can hire a bicycle or take a taxi from Benaulim.
Enjoyed by
Families, Honeymooners, Backpackers, Senior Citizens
Exposure
You will be under the open sky of Goa. The sun can get harsh near afternoon, so you are advised to carry sunshades, a sun block cream and a bottle of drinking water.
Avoidable Season
April, May, June, July, August, September, October
Facilities
There are numerous beach hut restaurants and hotels dotting the Varca coastline. The nearby attractions are Benaulim and Margao.
Things Not Allowed
No such restriction.
Tip
The beach is best visited during the day when you can soak up the sun at leisure and enjoy a traditional Goan meal at a café-bar. There is not much activity on the beach after sundown, or nightlife worth mentioning.
Type of site
A quieter South Goan beach