Landour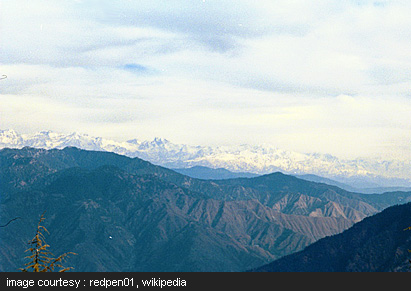 Weekly Off

:

—


Time to See

:

40 minutes

To

1:20 hrs


Enjoyed By

:

Backpackers especially Nature Lovers
Mode of Payment :

Cash ;

Currency :

Rs
Introduction
Landour is situated in upper Mussoorie. An engraved arch was put up by the municipality at the beginning of the Landour stretch claiming that while Mussoorie is the Queen of Hills, Landour is the tiara of the Queen. The famous Woodstock school is situated here and is a landmark.

The area has long winding roads that are lined on one side by majestic deodar and pine groves. Here the air is nippier compared to the lower hill, and cleaner too as it is far away from shops and vehicular traffic. Char Dukan in Landour is a cluster of shops and shacks that sell tea and light snacks.

There are a few other interesting places worth visiting, such as the St. Paul's church and Landour Language School that offers courses in Hindi for foreign tourists. Landour also has a cemetery that houses the graves of soldiers stationed in Mussoorie during the rule of the British. Visit the local market that sells woolens, ceramic crockery, and an array of antiques. Landour has beautiful cottages from the British-era. Some of these still retain their original British architecture. Many cottages are owned by celebrities, including NDTV's Prannoy Roy.
Special Attributes
It offers seclusion and verdant mountain scenery.
Nuisance
The site is very peaceful and free of irritants.
Dressing restrictions
Dress in whatever you find comfortable.
Connectivity
Taxis and private vehicles as well as commutor jeeps go up to Landour.
Enjoyed by
Backpackers especially Nature Lovers
Exposure
You will hardly be exposed to sunshine on this tree-canopied trail. Since this area is much cooler than lower Mussoorie, it is advisable to wear a layer of woolens at least.
Avoidable Season
July, August
Facilities
Basic, prepare accordingly.
Things Not Allowed
No such restriction.
Tip
Carry woollens, even if the weather in main Mussoorie is warm. Do not consider Landour a tourist spot, but a place to spend some quiet time and commune with nature.
Type of site
Scenic spot