Naina Devi Temple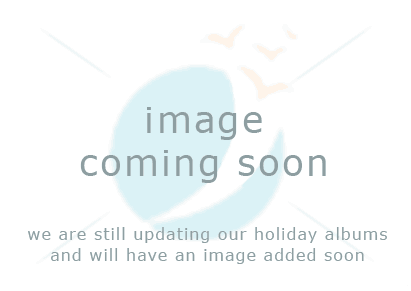 Weekly Off

:

—


Time to See

:

30 minutes

To

60 minutes


Enjoyed By

:

People who are religiously inclined, History Lovers
Mode of Payment :

Cash ;

Currency :

Rs
Introduction
Located in the northern end of Naini Lake, Naina Devi Temple is a popular place of worship and attracts hundreds of devotees from across Uttarakhand. The temple is dedicated to goddess Naina Devi, although the present structure was built much later after a landslide destroyed the original temple in 1880.

Legend has it that Lord Shiva's consort, Sati, immolated herself after her father neglected to invite Lord Shiva for a function. Lord Shiva enraged began a cosmic dance that threatened to destroy the earth. Lord Vishnu was compelled to intervene by scattering Sati's mortal remains across the earth, leading to one of her eyes falling in Nainital. This explains, according to mythology, the birth of the mysterious Naini (eye-shaped) Lake. After many years, a temple dedicated to goddess Naina Devi was built on its shores. Popularly visited by the locals, the temple also has shrines of Mata Kali Devi, Lord Ganesha and Lord Hanuman. Inside the temple complex, there is a peepal tree that is as old as the original structure if not more. Across the peepal tree are the idols of Lord Hanuman and Lord Ganesha. The main shrine is flanked by two lion statues. Within the inner sanctum there are three deities; in the center are two eyes or netras that represent Naina Devi, to the left is Mata Kali Devi and to the right, Lord Ganesha.

Outside the temple complex, you will find shops selling flowers and sweets for offer at the shrine. Many devotees offer to trudge up the hillside to reach the temple. The temple gets particularly crowded during the Navratris and the Nanda Devi Mela.
Special Attributes
One of the Shakti Peeths of Hindu religion
Nuisance
Touts
Dressing restrictions
Dress is whatever you find comfortable.
Connectivity
Taxis, Cycle Rickshaws

Enjoyed by
People who are religiously inclined, History Lovers
Exposure
You will mostly be indoors, besides Nainital always has a pleasant weather and an over-cast sky. You needn't be wary of the sun.
Avoidable Season
May, June
Facilities
You can enjoy boating on Naini Lake after visiting the temple.
Things Not Allowed
No such restriction.
Tip
Plan a trip early in the day when it is less crowded.
Type of site
Place of worship/Hindu Temple