Grand Anicut (Kallanai)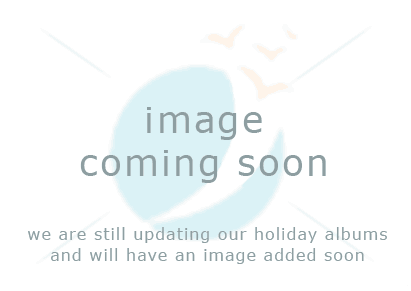 Weekly Off

:

—


Time to See

:

30 minutes

To

45 minutes


Enjoyed By

:

Nature and Architecture Lovers
Mode of Payment :

Cash ;

Currency :

Rs
Introduction
Locally called Kallanai, the Grand Anicut dam was built on the Cauvery River in the 2nd century by Chola king, Karikalan. This massive structure was later reinforced by the British. Grand Anicut is believed to be one of the oldest water-diversion structures in the world that continues to be functional. Slicing through the Erode and Salem districts, the Cauvery River proceeds to join the Bhavani River in the town of Bhavani, home to the Sangameswarar temple. It is an important pilgrimage site at the confluence of two rivers. At Trichy, the Cauvery River gushes past the historic Rock and cuts a tributary at the Srirangam island.

Made of unhewn stones, the Kallanai dam is 1080-foot long (329 meters) and 60-foot wide (20 meters) across the main stream of the Cauvery. Originally, the structure was built to divert the river water through canals across the fertile delta region for irrigation. Despite technological innovations, the dam is regarded as an engineering marvel that has inspired many including one Sir Arthur Cotton who built a dam in the 19th century straddling the Kollidam, a major tributary of the Cauvery River.

Grand Anicut is about 24 kilometers (15 miles) from main Trichy town, and opens up wonderful views of the Cauvery River and the serene patch of greenery beyond it. Better still, if you can make it at a time when the dam gates are open. Local fishermen throng the area, and cast their nets to make a catch. It is quite engrossing to watch them scramble from one bank to another with their nets in an attempt to get a better catch.

A good stopover and a refreshing break from your temple tour of Trichy!
Special Attributes
An engineering marvel built by the Cholas in the 2nd century.
Nuisance
The site is very peaceful and free of irritants.
Dressing restrictions
Dress in whatever you find comfortable.
Connectivity
Private taxi
Enjoyed by
Nature and Architecture Lovers
Exposure
You will be under the open sky. It can get sultry in the afternoon, so carry along your sunshades and sunscreen lotion.
Avoidable Season
May, June, July, August, September
Facilities
Basic, plan accordingly
Things Not Allowed
No such restriction
Tip
Soak up the views, and enjoy some photography.
Type of site
Dam/Reservoir/Ancient Structure