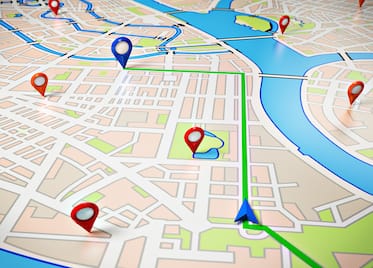 How To Reach Chandigarh
Surface - Travelling to Chandigarh by road is very popular. You can drive down or choose from one of the many bus services. National Highways 21 (Ambala-Kinnaur) and 22 (Chandigarh-Leh) are the main roads linking Chandigarh with the rest of the country. Also there a number of inter-state bus services to choose from, such as the state-owned Haryana, Punjab, or Himachal Roadways or one of the many privately operated ones. Buses may be air-conditioned, deluxe, semi-deluxe or basic non-air conditioned. The main bus stations, Inter-State Bus Terminus (ISBT) is located in Sector 17 and is conveniently connected with the rest of the city.

Train - Chandigarh is well connected with New Delhi by train. The Chandigarh Railway Station is 8 kilometers from the city centre in Sector 17 and easy connections are available from the rest of the city. Regular train service is available on such popular trains as Shatabdi, Jan Shatabdi and Himalayan Queen, all connecting Chandigarh to Delhi. Other trains such as Paschim Express, Sadbhavna, Kerala Sampark Kranti and Chennai Express connect Chandigarh to Mumbai, Lucknow, Kerala and Chennai respectively

Air - The city is well connected by air. The airport, situated about 11 kilometers from the city, is currently operational only for domestic flights. Indian Airlines, Jet Airways, and Kingfisher have regular flights from Chandigarh to most major cities. Taxis are easily available from the airport to the city center.
More