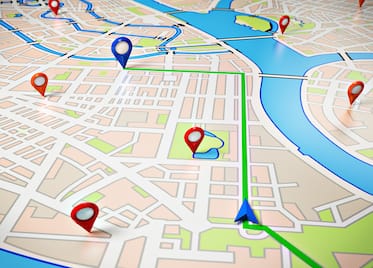 How To Reach Chennai
Surface - A well-maintained network of roads and highways connect Chennai to the major cities, towns and villages in and around Tamil Nadu, Kerala, Andhra Pradesh, Karnataka and other parts of India. Traveling by road may take up a large chunk of your time as the state of Tamil Nadu is huge and Chennai has a lot of one-way roads. Road travel is for those who wish to explore at a leisurely pace while enjoying the rural scenery unfold on either side.

The state government also runs regular bus services from Chennai to the bordering states and vice versa. These buses depart from Chennai Mofussil Bus Terminal at Jawaharlal Nehru Salai, Koyembedu in Chennai. This bus station is believed to be the Asiaâs largest bus station.

Visitors traveling by private transport from Mumbai, Pune or Bangalore can take the National Highway 4. Travelers from Kerala can take National Highway 47 to Salem in Tamil Nadu and proceed thereon to Chennai. Chennai in itself is very big and its different parts are connected to nearby towns and villages by a network of newly-built expressways.

Train - As a major metropolitan city, Chennai is well-connected with several major cities across India by the Indian Railways network. Regular train services link Chennai to metros such as Bangalore, Delhi, Mumbai and major tourist destinations as well. There are several train stations in Chennai, but interstate train services begin and end at the Chennai Central Railway Station. Trains to and from Kerala and other cities and towns of Tamil Nadu begin and end at the Egmore Railway Station.

Air - Regular flights connect this southern metropolitan city to major cities in India and across the globe. International airlines flying into Chennai include Lufthansa, British Airways, Sri Lankan Airways, Swiss Air, Singapore Airlines, and Emirates. In the domestic sector, Jet Airways, Kingfisher Airlines, Spice Jet, Indian, Go Air, and Indigo have regular flights connecting Chennai with the Delhi, Mumbai, Kolkata, Bangalore and other Indian cities.

Anna International Airport and Kamaraj Domestic Airport at Chennai are within easy reach from the city center, and can be accessed by taxis, cabs or auto-rickshaws.

Sea - As Fort George, Chennai was an important port for the English East India Company and then the British Raj in India. Today, Chennai port is used mainly for merchant carriers. Chennai harbor is located at George Town, north of the fort. The most frequent sea connection to Chennai is via the sea line to Andaman and Nicobar islands. A few cruise liners also operate to Chennai. Of the many options available, you can start a cruise from Mumbai, stopping at important ports along the way, go round Cape Comorin and finally disembark at Chennai. However, do keep in mind, that the sea route may be adventurous it is not the most popular or comfortable way in.
More