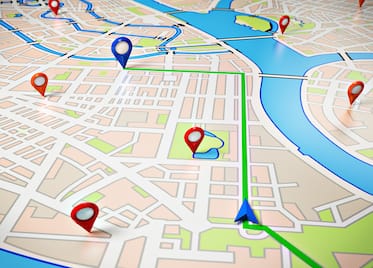 How To Reach Gulmarg
Surface - Gulmarg is well connected to Srinagar and the rest of the country by road. From Srinagar, the direction is south-west. The distance between Srinagar and Gulmarg is 56 kilometers (.7 miles) and the drive, if uninterrupted, takes between one and a half and two hours. The timing by bus is slightly longer. The road distance to Jammu is 345 kilometers (.3 miles), to Chandigarh is 630 kilometers (.4 miles) and to Delhi is 880 kilometers ( 546.8 miles). From both Jammu and Delhi, taxis, deluxe, Volvo and regular buses are available for Srinagar or Gulmarg.

Train - A railway project that will link Srinagar and Baramulla (the headquarters of the district where Gulmarg is situated) to Jammu and the rest of the country is underway. Srinagar is connected to Baramulla by train on the Quazigund â Baramulla line. Otherwise Udhampur is the closest railhead to Gulmarg and is 284 kilometers (.4 miles) away. While the distance is somewhat more, a better option is to take the train only up to Jammu (Tawi) as better road connections are available â both in terms of buses and taxis. The distance from Jammu to Gulmarg is 345 kilometers (.3 miles).

Air - The closest airport to Gulmarg is the one at Srinagar at a distance of 55 kilometers ( miles). Several domestic airlines operate to Srinagar from Jammu, Delhi and other places. Kingfisher, GoAir, Spicejet, Jet Airways, Jet Lite and Indian Airlines link the area to the rest of the country. Flights to Jeddah are available for Haj.
More