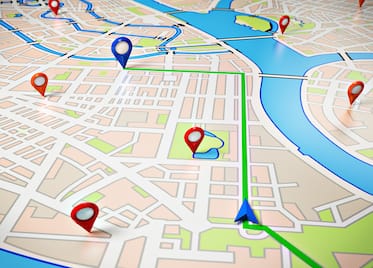 How To Reach Jaipur
Surface - Jaipur, being a major tourist destination and Rajasthans state capital is well connected to other parts of the state and to Delhi via a slew of highways and roads. Tourists traveling from Delhi can take the NH8 to Jaipur; Shahpura and Dharuhera are en-route. As it falls on the main highway connecting Delhi and Mumbai, the condition of the road is excellent and the traffic fast moving. There are several good dhabas and restaurants along the way as well. The same highway takes you through to other cities such as Ajmer, Udaipur, Ahmedabad, and Baroda.

The Rajasthan Tourism Department runs a regular bus service from Bikaner House and the ISBT terminals in Delhi. Fares vary depending upon the bus type and on whether it is air-conditioned or not. These buses will drop you at the Sindhi Camp Bus Stand, which is located within easy reach of many hotels. Other parts of the city can be accessed from the bus stand via readily available cycle-rickshaws, auto-rickshaws, buses, and taxis.

Train - Jaipur can be accessed from just about any corner of India via the Indian Railways Network. Regular train services connect Jaipur to major metros such as Delhi, Mumbai, Kolkata and Chennai as well as other major cities such as Agra, Ahmedabad, and Bangalore. Within Rajasthan, Jaipur is connected to Bikaner, Jodhpur, Udaipur, and many of the smaller towns and stations. Tourist special trains are also run from major metros such as Delhi and Mumbai.

The Jaipur railway station is located to the west of the Old City and is well connected to other parts of the city via taxis, auto-rickshaws, and cycle-rickshaws waiting outside the station.

Air - The Sanganer Airport serves as the single airport for domestic and international travelers to Jaipur. Direct flights connect Dubai, Bangkok, and Singapore to Jaipur; domestic flights to Jaipur regularly take off from Delhi, Mumbai, Kolkata, Chennai, Ahmedabad, Hyderabad, Bangalore, and Goa. Udaipur and Jodhpur are the other tourist destinations within Rajasthan that are connected to Jaipur via flights. Airlines servicing Jaipur include Air India, Jet Airways, Kingfisher Airlines, IndiGo, Spice Jet, and GoAir.

The Sanganer Airport is located just minutes from the city center and offers easy accessibility to the other parts of Jaipur via readily available taxis.


More