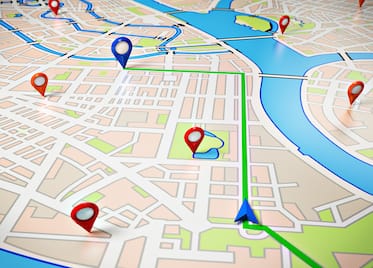 How To Reach Mumbai
Surface - Mumbai is connected by a slew of National Highways to other parts of the country. NH 3 (Nashik, Indore, Gwalior and Agra), NH 4 (Bangalore and Chennai), NH 8 (Delhi via Gujarat and Rajasthan), NH 17 (Goa and Kerala) and the Mumbai-Pune Expressway provide swift road links to the rest of India.

Mumbai enjoys a great network of bus services that effectively link it to places far and near. The MSRTC (Maharashtra State Road Transport Corporation) terminals at Mumbai Central, Dadar, Parel, Nehru Nagar-Kurla and Borivali operate services to various cities across India. Some of the major cities beyond Maharashtra include Hyderabad, Belgaum, Hubli, Bangalore, Mangalore, Trichur, Udaipur, Ajmer, Ahmedabad, Vadodara, Surat, Indore, Nashik, Aurangabad, and Goa. Cities within Maharashtra such as Pune have services every 10 minutes. Key private operators include VRL, National, Sharma, Dolphin, Paulo and Southern Travels. From high end AC Volvo buses to comfortable sleepers, these fleets are efficiently managed. Many of the bigger players such as VRL have their own gas stations and motels en route thus offering a seemless travel experience.

Train - Chattrapati Shivaji Terminus (CST), Mumbai Central, Lokmanya Tilak Terminus (Kurla), Bandra and Dadar stations connect the city to the rest of the country. Each of these stations are associated with certain zonal railways. For example, trains under Central Railways operate from Chhatrapati Shivaji Terminus (CST) or Victoria Terminus (VT) as it was earlier known. This largely includes destinations in the east and south, and a few to the north operate from here. Likewise Western Railways operates from Mumbai Central or Bandra station. They operate trains that head North to Rajasthan, Gujarat and Delhi among others.

Air - Mumbai's Chhatrapati Shivaji International Airport airport is India's busiest airport. It is also the most important entry point for overseas travelers. The Mumbai-Delhi sector is the countryâs busiest air corridor and attractive fares are easily available. The airport has two terminals: International Terminal or Terminal 2 (popularly known as Sahar airport) and the Domestic Terminal or Terminal 1 ( referred to as Santacruz). 4 Kilometers apart, the two terminals are linked by free bus shuttles.

Terminal 1 and 2 are further sub-divided. The Domestic Terminal comprises Terminals 1A and 1B. Terminal 1A serves Air India and Kingfisher Airlines while Terminal 1B serves Jet Airways, GoAir, and SpiceJet.

Likewise the Terminal 2 is further sub divided into Terminal 2C (Air India and its partner airlines) and Terminal 2A (which serves most of the other international airlines). Terminal 2B is currently out of service.

Prepaid taxi counters are available within the airport. This service is regulated, and hence a safer option compared to walking out of the terminal and waving down a cab.

Sea - Apart from closeby places such as Alibaug and Murud, there are no passanger ships to other coastal cities. Goa formerly was connected by a regular service, not any more. There are a few cruises but they do not ply on a regular basis.
More