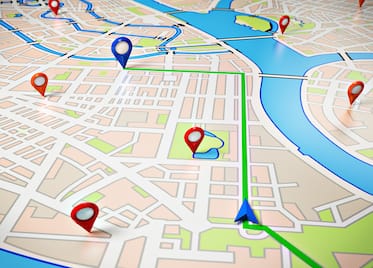 How To Reach Shimla
Surface - Shimla is well-connected by road also and the journey by road can be as scenic. Tourists coming in from Delhi or Ambala can take National Highway 1, while those coming from Chandigarh can take National Highway 21, which goes on to join the NH 1. Another option is to take the train to Pathankot and drive on from there.

The HPTDC (Himachal Pradesh Tourism Development Corporation) also offers regular deluxe bus services from Jaipur, Chandigarh, Delhi, Jalandhar, Gurgaon, Amritsar, Dehradun/Haridwar, Ludhiana, Ambala, and Jammu/Pathankot. Private bus operators also offer regular services to Shimla.

Train - A train ride to Shimla takes you through landscapes of immense beauty. Past rolling gorges and lush meadows, the train chugs through as many as 102 tunnels, 919 curves and over 800 arched bridges. The narrow-gauge railway line between Kalka and Shimla was laid out by the British and features in the Guinness Book of World Records for the steepest rise in altitude spaced over a distance of just 96 kilometers.

Four services are available on the Kalka-Shimla rail line. Step back in time with a journey aboard the Deluxe Rail Motor Car, which resembles a Second World War vintage bus and includes features such as a transparent fiber-glass roof. Only 14 passengers can travel on it at a time, so book well in advance. Tickets cost 340 INR and include a complimentary meal.

There is the Shivalik Deluxe Express connecting Howrah to Kalka, with a capacity of 120 passengers. Its features include wall-to-wall carpeting, wide glass windows, reversible cushioned chairs and music system. Tickets cost 340 INR and include a complimentary meal.

Another luxury service offered by the Indian Railways is the Shivalik Palace Tourist Coach, which includes features such as folding cushioned beds, dining table and seating for six people (the maximum capacity of the coach), refrigerator and an on-board kitchen. Tickets cost 4790 INR for Kalka to Shimla and 3495 INR for the trip back; fare is inclusive of meals and accommodation in two luxury retiring rooms in Shimla. Shivalik Coach is another service that has been recently started on this route.

Another train that operates on this route is the Shimla-Kalka toy train that has seven coaches and can accommodate 200 passengers at a time.

Air - The nearest airport to Shimla is at Jubbarhatti, about 23 kilometers ( miles) from Shimla town. Regular air services by Jagson Airlines, Indian, and Air Deccan connect Shimla to Delhi, Kullu and Chandigarh. In winter months, the flights are often cancelled due to bad weather.

Taxis, available outside the airport, can be easily hailed to cover the rest of the journey to Shimla town.


More