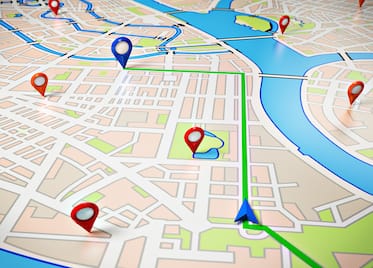 How To Reach Shirdi
Surface - There are many buses connecting Shirdi to cities such as Mumbai, Hyderabad, Pune and Nashik. The road connectivity between Mumbai and Shirdi is good, except in certain stretches. Convenient overnight buses also ply on this route. It takes around 7 hours from Mumbai to Shirdi by bus. You can even drive to Shirdi or hire a taxi from one of the many car rental companies. This small town is accessible via the Ahmednagar-Manmad State Highway No.10, approximately 83 kilometers ( miles) from Ahmednagar and 15 kilometers ( miles) from Kopargaon. Shirdi is approx. 240 kilometers ( miles) from Mumbai on the Eastern Express Highway.

Train - Shirdi is accessible on the Central Railway line; get off at Manmad ( kilometers/41 miles from Shirdi) or at Kopergaon ( kilometers/11.25 miles).

Air - Shirdi does not have an airport of its own. The nearest airports are at Mumbai ( kilometers/185 miles) and Pune ( kilometers/114 miles).


More