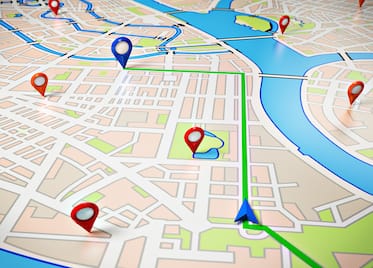 How To Reach Udaipur
Surface - Udaipur is connected by an efficient bus service with most cities in Rajasthan including Jaipur, Jodhpur, Bikaner, Ajmer and Mount Abu. Buses also head south to Ahmedabad with connections to Mumbai, though it is not a short journey. This includes are comfortable sleeper coaches available for longer trips.

Train - Train service has come a long way over the last few years after Udaipur was converted to broad gauge railway line. Consequently, today daily trains ply from New Delhi and Jaipur to Udaipur. You can take Mewar Express (Train No.-2963) from Hazrat Nizamuddin Station, which leaves at 1900 hours and reaches Udaipur at 0700 hours next day. If you are visiting from Mumbai then you can take Udaipur-Bandra Express (train no- 2995) from Bandra-terminal. From Ahmedabad, an Express train leaves in the evening and arrives early next morning to Udaipur after winding through beautiful mountain passes and densely wooded regions.

Air - Udaipur has a small domestic airport called Maharana Pratap Singh Airport, named after the legendary Rajput King. Jet Airways operates a daily flight to Udaipur from Delhi, Jaipur and Mumbai. Indian Airlines also has daily flights between Udaipur and major cities such as Jaipur and Mumbai. While Air Deccan has three flights a week from Delhi and Jaipur. The city of Udaipur is approx. 20 kilometers (.5 miles) from the airport. After arriving at the airport, you can take a taxi from the stand to the city for almost Rs. 200, incidentally it is the only means of transport to and from the airport.


More