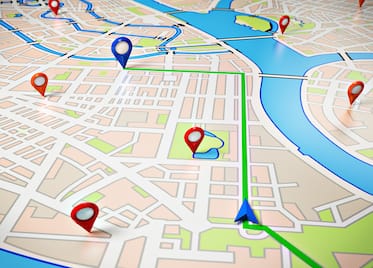 How To Reach Agra
Surface - Agra, being a major tourist destination and a hub on the popular Golden Triangle circuit is well connected by a multi-lane highway. Take the NH2 from Calcutta or Delhi, which is just 200 kilometers away. Travelers driving from Lucknow can take the road to Kanpur and turn right to join the main traffic on the busy NH2.

Travelers can also opt for the regular bus services from Delhi. Deluxe Coaches depart for Agra twice a day throughout the week and regular roadways buses depart hourly from the Sarai Kale Khan Bus Station at Delhi.

Train - Agra is well connected with all major cities by the Indian Railways network. It has four railway stations: Agra Cantonment, Agra Fort, Idgah Agra Junction, and Raja-ki-Mandi. While trains from Delhi and Bombay are serviced by the Agra Cantonment station, trains running to Varanasi, Jaipur, Jodhpur, and Calcutta depart from the Agra Fort station.

Several trains connect Delhi and Agra, but the most popular among them are the AC Shatabdi Express and the Taj Express that run from Delhis Hazrat Nizammuddin Railway Station. These trains start early in the morning and you can get off at Agra after just a couple of hours.

Air - Agras Kheria Domestic Airport or Agra Civil Enclaves Airport (IATA: AGR, ICAO: VIAG) is located in Kheria, 7 kilometers from the city center. It is serviced by Alliance Air, which offers domestic flights to Delhi, Khajuraho and Varnasi thrice a week. Currently, flights are scheduled on Monday, Wednesday and Friday. An alternative is to hire a private charter.


More